Main content starts here, tab to start navigating
We are featuring a To-Go Menu while the dining room is closed. Please call the restaurant to order, available Monday - Friday from 12pm to 6pm. And, Kids Eat Free! Order an entree, and get a complimentary Kid's Chicken Finger or Grilled Cheese meal. Most of our Wine Bottle selection is 50% off!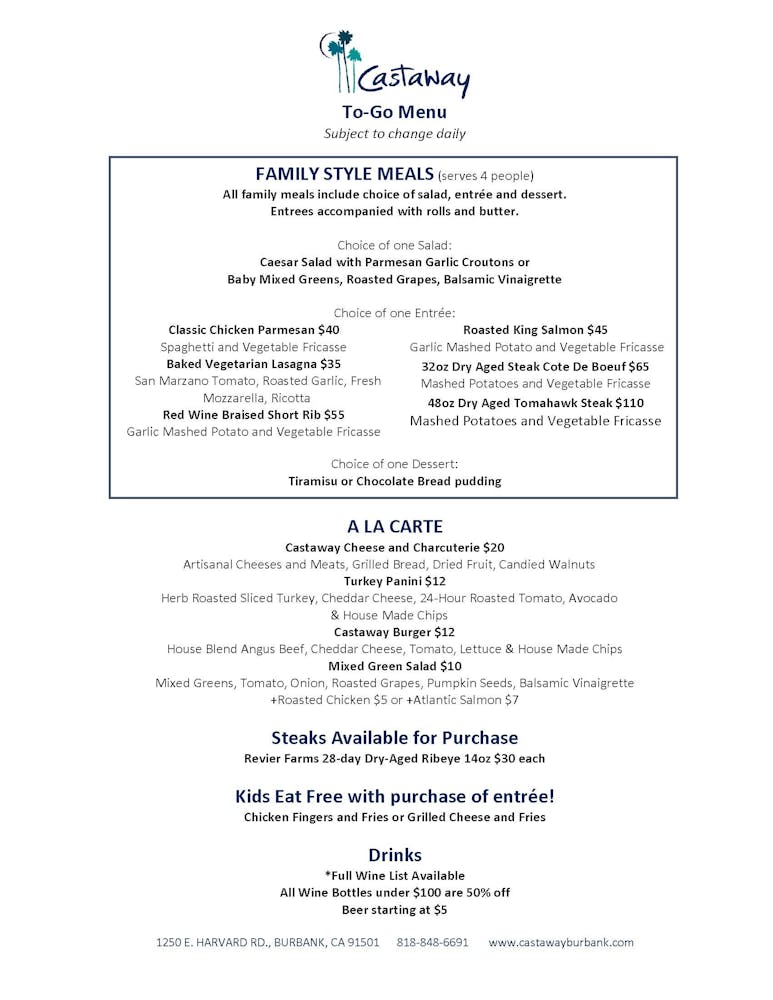 Download PDF
Alcoholic beverages that are packaged by this establishment are open containers and may not be transported in a motor vehicle except in the vehicle's trunk; or, if there is no trunk, the container may be kept in some other area of the vehicle that is not normally occupied by the driver or passengers (which does not include a utility compartment or glove compartment (Vehicle Code Section 23225)). Further, such beverages may not be consumed in public or in any other area where open containers are prohibited by law.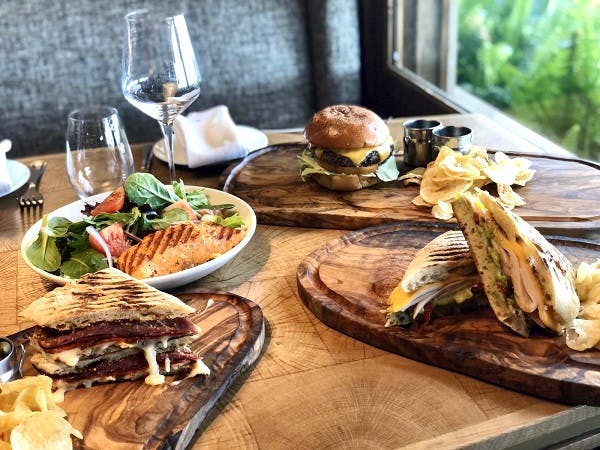 Slide 1 of 3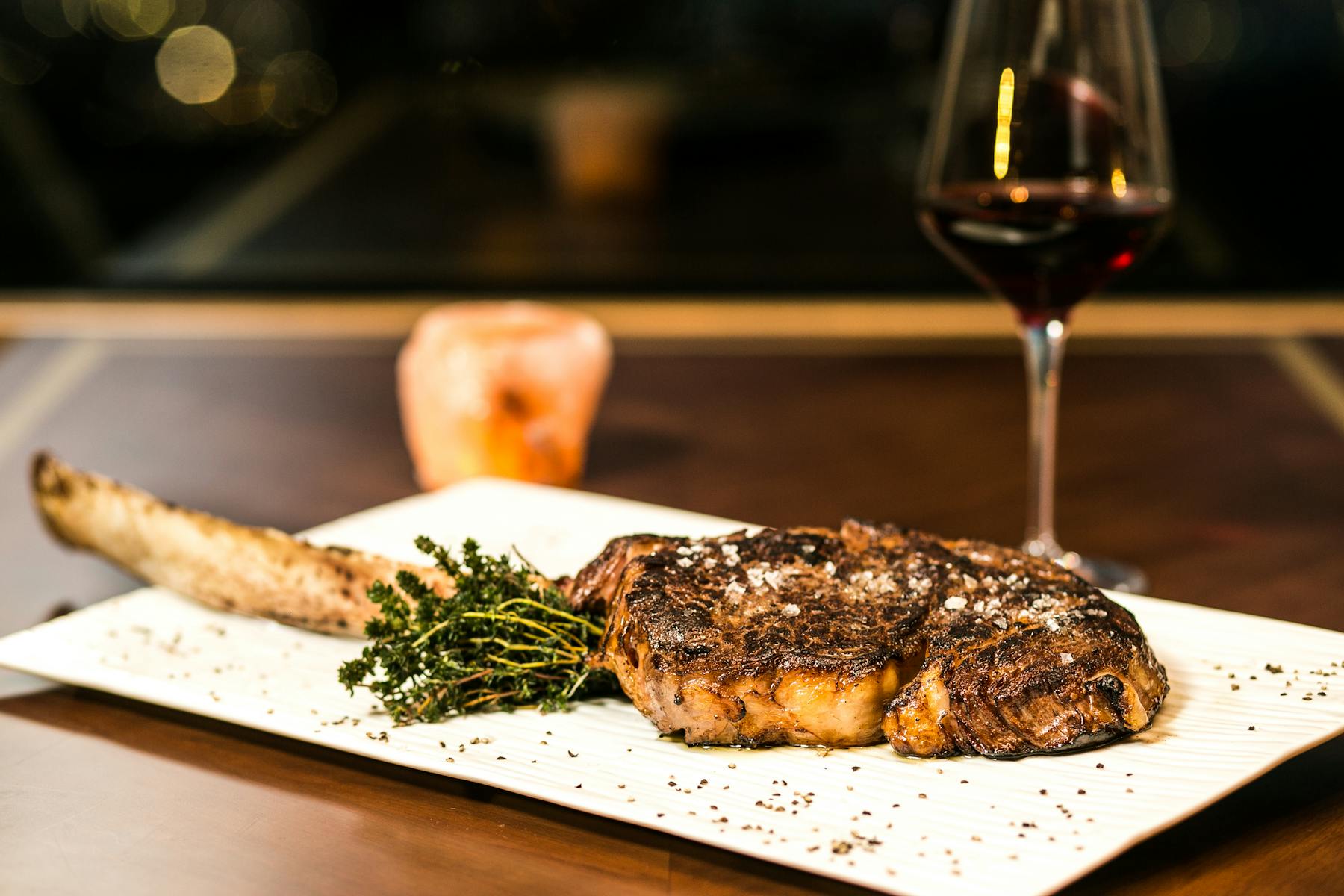 Slide 2 of 3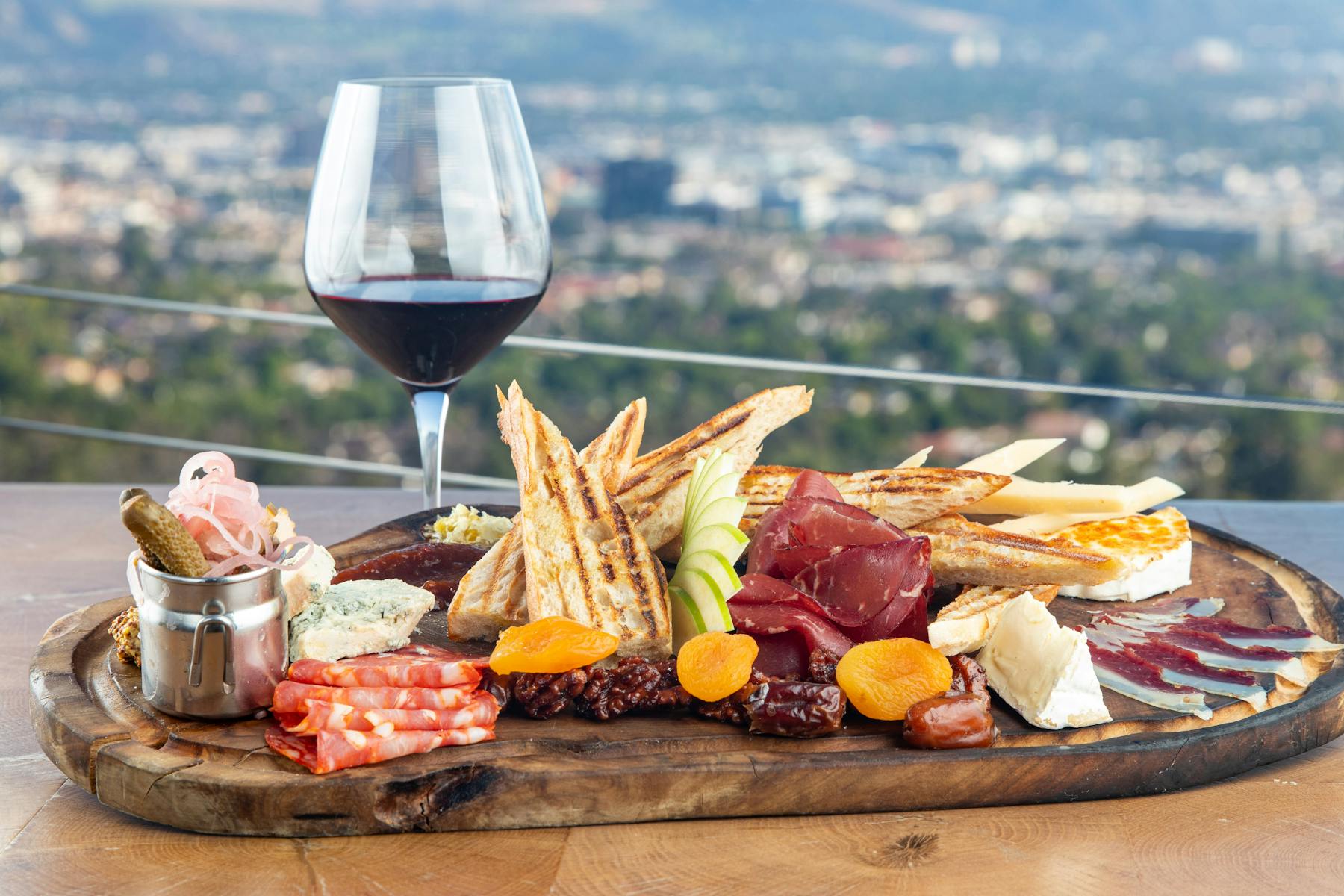 Slide 3 of 3